Françoise Dragon, born in 1960 in Brussels and living in Wakkerzeel (Haacht), Belgium.
In 1992, she took courses at the art academy "Portaelschool" in Vilvoorde where she studied the different basic techniques. Her further development was greatly influenced through self-study.
She paints with oil and acryl using different personal styles. She likes to experiment and to create structures by combining modeling paste, sand and other materials which give an extra dimension and depth to her artwork.
In the early years, she mainly painted nature, including flowers, vegetables, landscapes and animals, a wide range of very realistic pictures.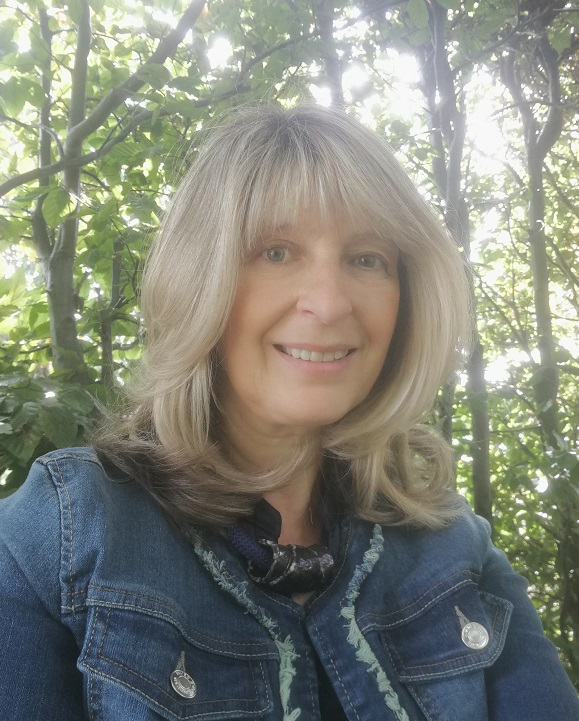 Over the years her style evolved and the realistic works became more abstract and minimalist, where details are omitted. By mixing different materials and investigating how they can be combined, she always ends up with a fascinating creation. She uses earth tones and weathered elements in a minimalistic way, but you can always feel the presence of nature.
Besides paintings she also creates unique decorative ceramic pieces like figurines, bowls and ceramic jewelry.
Her ceramic sculptures mainly focus on people.
Her sculptures are constructed piece by piece without using a mold, which makes each creation unique.
The characteristic design of the heads and the use of recycled materials are characteristic in her work.
The statues are mounted on a stand of wood or iron that has been saved from scrap. These weathered, rusted materials in combination with the robust design of the statues give a unique appearance.
Because the statues are finished with a rusted, copper-green or gray patina, the illusion is created that they were made with other materials or were carved from stone.
Since 1993, she has participated in many individual and group exhibitions in Belgium, France and the Netherlands such as:
Accessible artfair in Conrad hotel in Brussels
Gallery « K » in Leuven
Gallery Christie in Soiron Wallonië
Gallery Carpe Diem in Tielt
Gallery G14 in Gent
Gallery Charlotte Van Lorreinen inTervuren
Expo at the Abbey to Grimbergen
Different nursing homes
Hospital UZ Gasthuisberg in Leuven-Imelda Bonheiden
Every 2 years the road to artists in Kampenhout
Different decoration shops
Farm Eugeen in Grimbergen
W.A.K Oostende
Neibourghs with artists West-Vlaanderen (voisins chez des artistes Flandres)
Gallery Kunst Vol Leven Baarle Hertog/Nassau Netherland
Gallery Art Generation Brussels - Paris
Gallery Art Valley Herne
Castle of Bouchout  Meise
Castle of Vierset
Castle Jourdain Kraainem
Svenson art Gallery Knokke
Donation for the disease of cancer and for charity, skyhighforall (underprivileged children)
She is a member of M.A.E.K.V. (Mérite artistique Européen) http://maekv.be/     and member of the Cercle d'art de Crainhem.  
At the international salon of Européen art, she won the silver medal.(in De Panne 2018)
mention in magazine "De Vallei"  : https://devallei.wordpress.com/  n°38  (mai 2018) ( cover) and n° 39
podcast radio Moetoen with( Gilbert Putteman art critic)